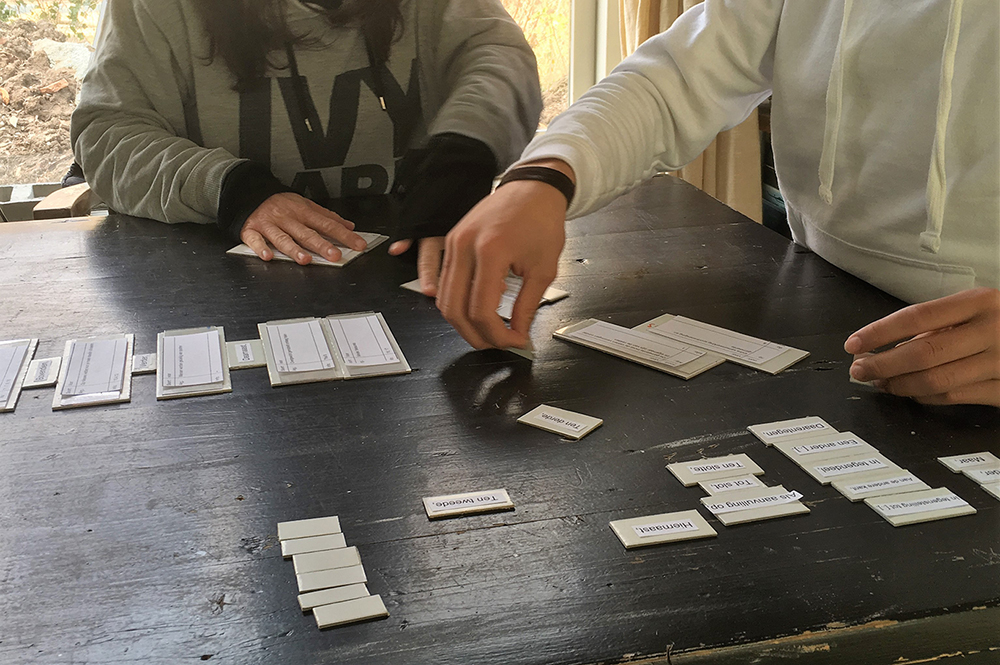 12 Mar
Testing: fueling up the iterations – Simone's blog #6
As I wrote in my last blog, one of the strengths of prototyping early on in the design process is that it allows for quick testing. This testing can take many different forms and this is what I will be writing about today. It is important to mention that testing a certain concept can become a project in itself. Constraints in time and money often mean that tests are less thorough than one would prefer and I am afraid that there is no simple way to resolve this tradeoff.
Concept evaluation
First of all, it might be wise to involve stakeholders and discuss the concept with them. Since I am developing an educational program, I met with a couple of teachers to explain my initial concept and gather feedback. Aside from feedback on the concept, discussing the program with these teachers also gave me insight into their work and the problems they encounter while teaching. This illustrates the iterative nature of Design Thinking: the test phase gradually becomes the empathize phase of the next iteration.
Testing assumptions
During these discussions with the stakeholders, various assumptions can be checked. However, there are more ways to test assumptions. For example by observing people performing certain tasks, or by playing out a scenario. When I arrived at the test phase of my first iteration, I wanted to check if youth would become more interested in local politics once they knew more about it. Instead of just asking them whether it would, I created a small test setting. During this test, we spoke for a while about a topic that interests them and I shared some information on how this relates to local politics, after which I asked them whether this had influenced their interests in local politics.
User tests
When the concept starts to take shape, it becomes increasingly important to test the interaction between the design and the user. There is no need to first create a high fidelity prototype, a cardboard mock-up or sketches can suffice, especially in the early iterations of the project. Further, testing with someone from the target group is of course preferred over testing with someone else, but this step should not be skipped when there is no time to involve such a person. Trying it out with others or even properly trying it out yourself can also be very informative.
Fuel the next iteration
Although I believe all ways of testing are highly beneficial for a design, I find the user tests especially valuable. Even when I try to keep the perspective of the user in mind while ideating and prototyping, using it always comes with surprises. These surprises are sometimes easily solved, for example when I found out that the colors I used for my website made reading difficult on a laptop with other color settings. Solutions are less straightforward when a concept turns out to be dull, or too difficult. But that is all right, and actually very valuable since this fuels the next iteration in the design process.
— —
About
Hi! My name is Simone and I'm a master student at the d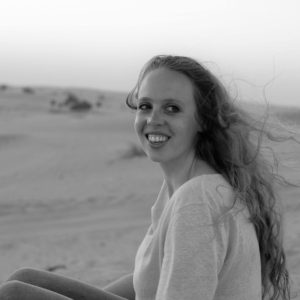 epartment of Industrial Design at the TU Eindhoven. For my graduation project I am working together with Design for Humanity in their quest on Designing Democracy. Through a series of small blog posts I will try to take you along my design journey, following the steps of the Design Thinking process.
Also read her blogs about the previous steps in the Design Thinking process: empathize, define, ideate and prototype.