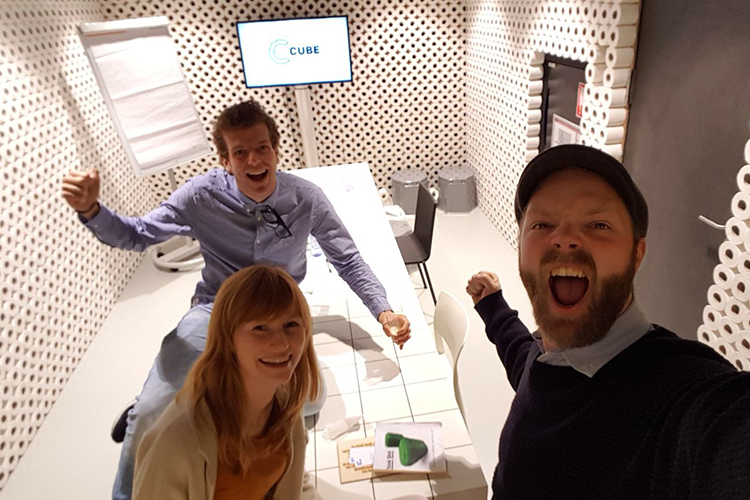 A multidisciplinairy design team participated on behalf of Design for Humanity in a design contest! Challenge: design an urban toilet, accesible for both men and women, disabled and elderly.
Video report
NOS op 3 made a video report of the One Day Urban Design Challenge of the Cube design museum. Watch our designers Sander, Denny & Mariëtte working on our brand new service UR-IN. This concept makes it possible for everybody to leave their homes spontaneously.
Also read the report Limburg1 made (in Dutch) here.