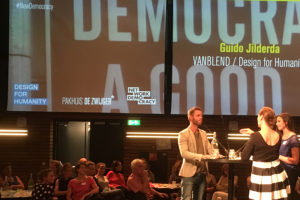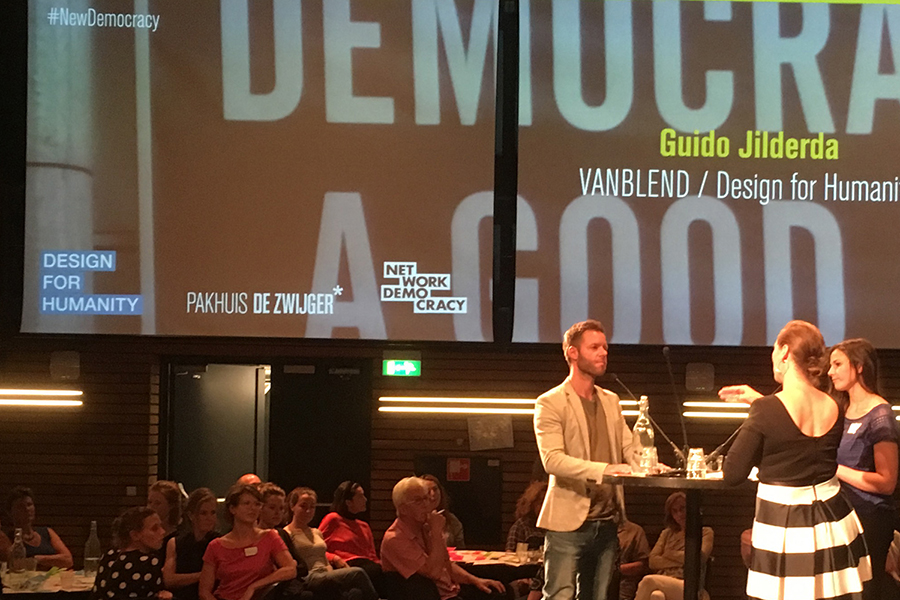 On July 10, we kick-off the new year "Designing Democracy" in Pakhuis de Zwijger. We ended the New Democracy series: time to design!
Designer Rudy van Belkom presented his initiative Het Nieuwe Kiezen as an example for design having a role in democratic innovation. Also he discussed about design and democratic transition with Joachim Meerkerk (program maker New Democracy) and  Stijn van Diemen (our board member and director of design and communication bureau Total Identity).
About 100 people experimented with design thinking during a workshop, lead by social designer Marije Willemsen. Check out the summary of the evening here of watch the whole video at the website of Pakhuis de Zwijger.